About Cool Mom Tech
Cool Mom Tech is the intersection of tech and style, of parenting, practicality and fabulosity, brought to you by the same moms behind the influential shopping and design site, Cool Mom Picks. Plus a few more who really know their tech stuff.
We're not techies who parent, we're moms who use tech in our everyday lives. Same as you. Same as millions of mothers who are online every day.
We're on Facebook, we're on Twitter. We're sharing photos, managing money, finding design inspiration, texting our kids. As parents, we want items that keep us organized, keep us stylish, keep our kids safe, keep life fun. We want services and apps that make us think, how did we ever live without that? And we want to know what other moms think is cool--not some 22 year-old guy.
So, here we are!
If you have an idea or a cool client, or do something excellent that our readers should know about, feel free to send it our way at info@coolmomtech.com.

We aren't compensated for our reviews, so put that Ben Franklin back in your pocket, missy. But if you are interested in advertising, by all means email ads@coolmomtech.com and we'll hook you up.
Also? Follow us on Facebook and Twitter and Pinterest. We're fun.
Who Are The Moms In Cool Mom Tech?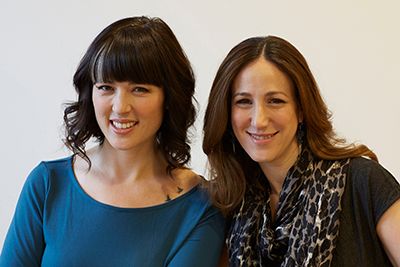 Photo: Michael Greenberg
Kristen Chase, Publisher, Editor & CEO, is the original mastermind behind Cool Mom Picks and if any mom knows about tech as an organizational lifesaver, it's Kristen. She's balancing her role here with personal blogging, homeschooling, an addiction to online shopping, and columns for publications like The Imperfect Parent and Cafe Mom. Kristen has been cited by Parents Magazine as one of of the Top 10 Power Moms, and she appears on Babble's 2010 list of the 50 Best Twitter Moms. Kristen has been seen on The TODAY Show and CNN, and in various publications discussing shopping and parenting culture.
Kristen tries to stay as cool as possible (in all senses of the word) in Atlanta with her pilot husband, while parenting her daughters Quinlan, Margot, and Bridget, and her son Drew.
Follow her on twitter @CoolMomTech, @CoolMomPicks, @ThatKristen
Liz Gumbinner, Publisher & Editor-in-Chief, is a born and bred New Yorker but without the accent. She's had a successful career as a creative director in the Prada-mandatory world of advertising, and co-founded Cool Mom Picks with Kristen. In 2009 she was named to the Nielsen Power Mom 50 list of online influencers, and was cited on the Forbes list of 10 MommyHood Gurus. She's also been named to Forbes' list of 14 women to follow on Twitter, on Babble's list of top Twitter Moms, and the New York Post's list of 10 New Yorkers to follow on Twitter, along with Ruth Reichl and Lady Gaga. She can frequently be seen on programs like NBC's TODAY Show, The Martha Stewart Show, and CBS The Early Show discussing parenting trends, gear, technology and culture. She's a regular contributor to HLNTV's "Raising America" and serves as the parenting + technology spokesperson for Babycenter.

Liz is equally at home in the boutiques of Fifth Avenue, among the virtual shelves of Etsy, and in the aisles of tech stores (especially the ones with the gaming demos!); but can most often be spotted around her Brooklyn neighborhood with her two daughters, Thalia and Sage.
Follow her on twitter @CoolMomTech, @CoolMomPicks, @Mom101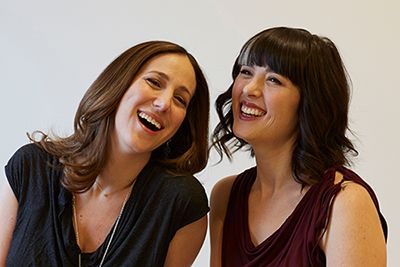 Photo: Michael Greenberg
Kristen and Liz are often featured in national and local media discussing gift ideas, parenting trends, safer toys, marketing to parents, organic/green products, mom-run businesses, online shopping, and parenting blogs. Broadcast appearances include The TODAY Show, CBS's The Early Show, ABC News Now, Martha Stewart Radio, ABC's The View From the Bay, CBS Atlanta, Fox 5 NY, CNN, Headline News, and BH&G's Better.TV. They're happy to talk to you too! Really, they're very nice. Occasionally funny. info@coolmomtech.com will do the trick.
Contributors
Sr. Associate Editor Christina Refford endured more than a dozen years in marketing and now spends her time outside Boston with three young children who love sushi and impromptu disco dance parties. She is on a mission to prove homeschooling can be cool and knows the best sites for cool, free printables like nobody's business. She also longs for a hair color she can stick with for more than 6 months. And boy, she's good at making lists. Lots and lots of lists.




Associate Editor Jeana Lee Tahnk (@jeanatahnk) is a self-proclaimed techno-geek and has been immersed in the technology industry for approximately 13 years, or since Mark Zuckerberg was in 7th grade. As a mom of two youngins, she often thinks about the impact that tech will have on her kids' lives and has already started lecturing them about the dangers of texting while driving - regardless of them knowing what texting even is. She is a high-tech PR consultant and freelance writer for sites like Mashable, The Huffington Post, Daily Candy Kids, and MommyTracked. When she's not writing, thinking about the latest gadgets and waiting for the iPhone to move to Verizon, she enjoys the really important things in life, like catching up on US Weekly and shopping for heels. Jeana lives in the Boston area with her husband (whom she mocks incessantly for still using Lotus Notes), kindergarten-aged son, preschool-aged daughter and middle-aged dog.



Lexi Petronis traded in her Manhattan magazine editor lifestyle (but not her magazine editor shoe collection--let's not get crazy, people) and headed west to her hometown of Albuquerque, NM, where she has since saved a fortune on anti-frizz hair treatments. She spends an unbelievable amount of time putting on puppet shows with her 3-year-old daughter and attempting to coax her infant son's hair into a perfect point on the top of his head. She writes and blogs for Glamour, and is married to a professional violinist and classical conductor--so she tries to keep her addiction to "Glee" and bad '80s music on the downlow.



Pilar Clark and geekdom have been mutually exclusive since tight-rolled jeans and braces were in fashion. Or not. Working in digital media before it picked up the social part, eventually led her to meet a foxy Star Wars nerd, make babies, and join the original blog movement in the early 00's with two original parenting columns. Pilar is now a social media strategist and a freelance writer for sites like Modern Mom, Yahoo and Disney. Also an avid photog, Pilar and her Canon have photographed Prince William and Kate Middleton (whose hair she longs to have) and the cast of Twilight, although her very favorite shots capture her kids. Of course.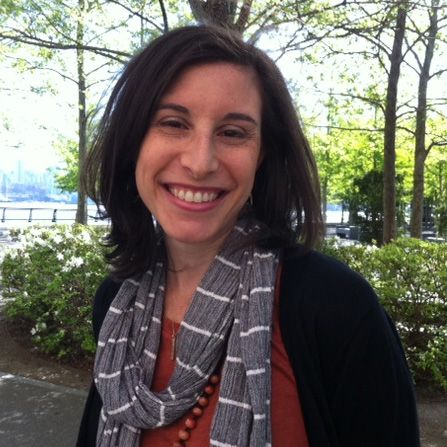 Stephanie Mayers is a Philly native now living in North Jersey and commuting daily to Brooklyn to help save the world through music--Stephanie has a sweet gig as the head of marketing for Dan Zanes, and is also an executive producer of the Kindiefest family music conference. She is a self proclaimed foodie who doesn't get out to eat much but watches a lot of Top Chef and believes strongly in coffee, red wine and anything parmigiana. In the years before her music industry career she managed a gallery of artistan crafts that cemented her lust for handmade jewelry. She never tires of hunting down the perfect accent pieces for her earth toned life, and for shoes that fit. When she's not working, she is at home with her cranky dog, hippie husband and scrappy 2 year-old daughter.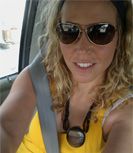 Los Angeles mama Eva Glettner cannot escape the infinite amounts of testosterone that surround her. Having four brothers was not enough of a challenge, so enter three sons born in three and a half years. (Do all boys play "Rock, Paper, Scissors, Toilet?") It's exhausting and awesome. Her interests range from Newton to skateboarding to video games, and everything in between. She loves staying up to date on the latest technology in part to keep her brood on their toes. She also blogs at www.minivanblues.com and is a regular contributor to Huffington Post Parents.



Other Important People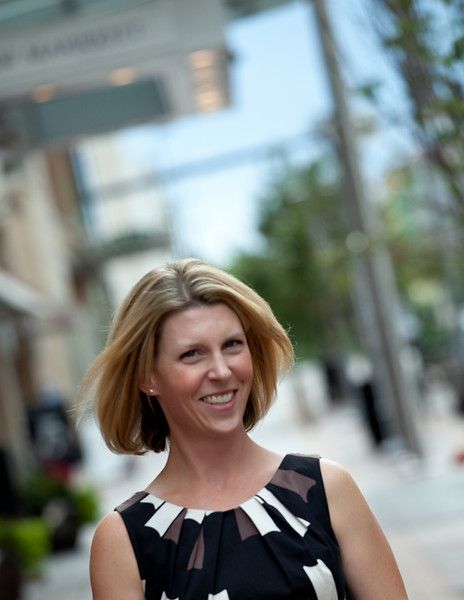 VP of Operations Julie Marsh is a project manager by trade and a mom of three, which means that she alternates between kicking butts and wiping them. A military veteran and survivor of the music industry, she reluctantly moved to Denver from New York and subsequently discovered that she actually likes playing outside. When she's not ensuring that CMP staff are toeing the line, she's sewing, baking, vacuuming, or training for her next triathlon. (We weren't kidding about the butt kicking.) She also likes rap music and skateboarding fashion. Email her at Julie@coolmompicks.com.



Kari Dahlen saves our lives on a regular basis with all sorts of magical html know-how. She's a dancer turned neuroscientist turned hockey player turned Northern California mom of two boys. She once appeared on an Argentine soap opera, but her only television appearance filmed in the United States involved a broken sewer main and her subsequent admission to all of Manhattan that she couldn't flush her toilet.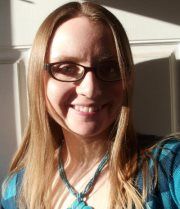 Jaelithe Judy is a blogger and former marketing writer who taught herself search engine optimization in order to stop having to take writing advice from web programmers. When she's not busy making offerings to the almighty internet gods on our behalf, she wrangles tomatoes, homeschools a quirky red-headed geek-in-training, analyzes global food policy, and attempts from time to time to make witty political bon mots on the MOMocrats internet radio show.