Web Coolness: Creative Wi-Fi names, a free math app, and the best educational websites for kids
Here are a few links we've enjoyed reading this week. We hope you like them too!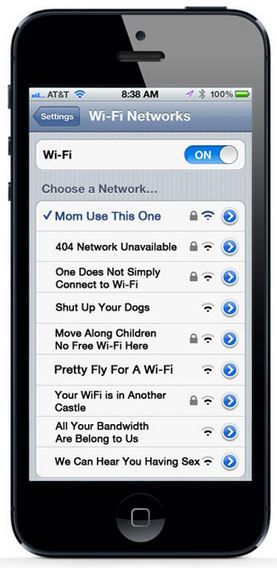 We're thinking it's time to get more creative with our Wi-Fi network names. Ha!
You'll never guess which tech icon is moonlighting as a pastry chef.
Make sure you check out our picks for great educational websites for kids.
This may look like the intro to some cool laser show, but unbelievably, this piece of art was made from something your kids use!
One of our favorite math apps is free today only. Hurry!
Techlicious's keyboard shortcuts for Windows and Mac are super helpful.
Could this kind of technology actually help kids with dyslexia?
Guess which cool Instagram product we covered (and drooled over) is going into production in 2014? Yay!
One of our top tech picks from CES 2013 is now available for pre-order. See why you'll want to be on the list to get this first.
We were sad to hear that this social information sharing service is ending on April 30th. Make sure to check your account before they close!
This beautifully-written letter from the Fried Okra blog will make you think twice before judging the mom at the playground with her head in her iPhone.
Find More: Link Roundups