How to turn your old TV into a gorgeous new one...with your cell phone.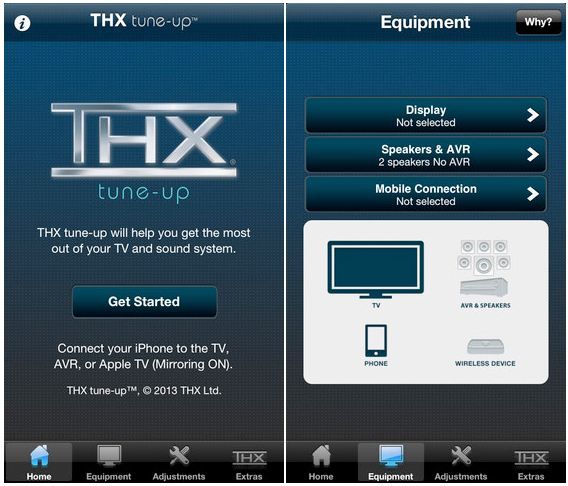 Most of my TV watching is done on the weekends and I love using the downtime to catch up on all the high-quality programming I DVR through the week. (And by high-quality, I may possibly mean Bravo). While we are not planning to replace our 7 year-old Samsung TV anytime soon, I've discovered an awesome app that will at least maximize its potential.
THX tune-up for iOS is one of those apps that is definitely worth the 15 or so minutes of effort it takes to get crisper, more brilliant picture and sound on your set.
You download the app onto your iPhone or iPad (you will need iOS 5.1.1 or later) and then you can either use an HDMI cable or Apple TV to recalibrate your TV. I used the latter through AirPlay's mirroring function, where your TV mirrors whatever's on your device, and found it so easy to follow the very clear on-screen prompts.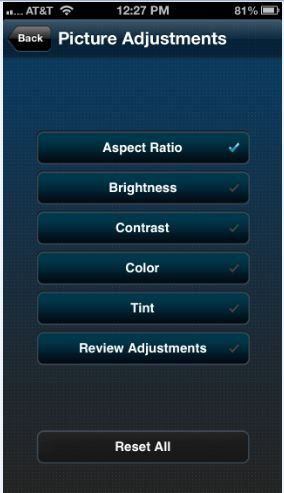 The app basically walks you through all the steps necessary to adjust five TV features - aspect ratio, brightness, contrast, color and tint. We did this when we initially set the TV up, but turns out it definitely needed an update, based on the steps that the app walked me through. We knew because of the screen tests and level checks it provides--fortunately followed by extremely clear direction on what you should be seeing and how you can adjust accordingly
With the iPhone in one hand and the TV remote in the other, it will take some dexterity to make adjustments and listen to the app's prompts at the same time. Luckily, you can replay each section as many times as you'd like to get the TV to a perfectly balanced state.
You can also use the app to test your surround sound system and make adjustments to the sound quality.
I personally took the easy way out by using Apple TV, but one thing to note is that I faced limited video resolution and speaker functionality. You can avoid this by using an adapter and HDMI cable.
Really, I can't believe the difference in TV quality we have now, meaning now if the Real Housewives of Beverly Hills are orange, it's not because my TV is off. -Jeana

THX tune-up for iOS is available from iTunes for $1.99.
Find More: Apps apps and more apps, Apps for iOS, Entertainment, Media, TV and Home Theater