Picture Perfect Cookies
What do you get the person who is always behind the camera--but maybe you're not about to shell out for a new $400 lens? Here's one awesome idea.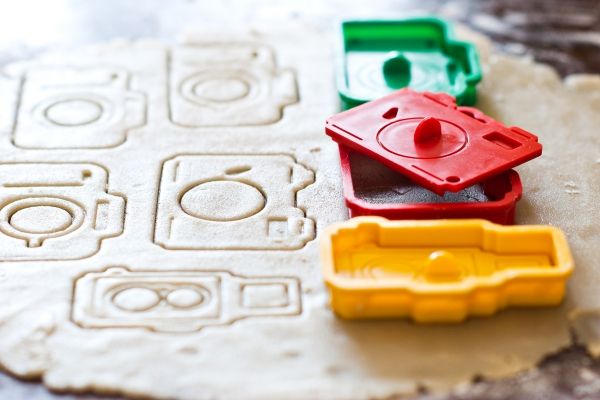 [Hurry--free shipping on these today only!]
I am just loving these
camera cookie cutters
from Photojojo (kind of like we love
everything there)
. But these aren't just any old cameras; they are models of every photographer's dream: an SLR, a classic rangefinder, and an old school twin reflex camera.
There is even a dough stamp for fine detailing. If you don't have a favorite recipe the fine folks at Photojojo will even hook you up with one. Hey, taking pictures all day and night is exhausting, I figure chances are your friend is hungry.
-Eva
Find More: Around the House, Doodads and Random Bits of Coolness