A cool iPhone speaker, hold the electricity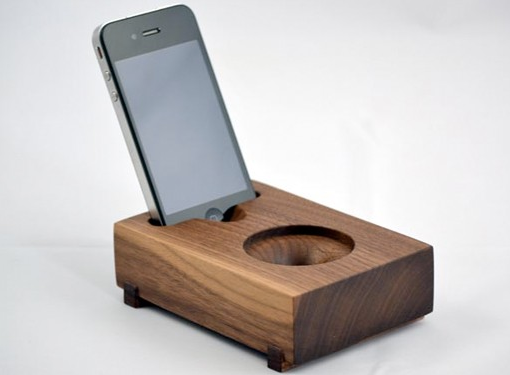 I've seen and own a bunch of amazing
wireless speakers
. However, most of them require some sort of battery or plug to work. That's not the case with my most recent find that uses basic physics to amplify the sounds coming from your iPhone.
The
Koostik Mini Koo iPhone speaker
is made from beautiful solid walnut or cherry wood and uses absolutely no electricity. The passive natural amplification is produced via a "trumpet horn" speaker port; just pop your phone in the stand and enjoy music without the use of any extra power.
Keep in mind, this speaker isn't meant to fill an entire room with music, but it's perfect for keeping on your nightstand or packing in your bag for travel and is a refreshing change to all the plastic and wires that usually accompany cool new gadgets. -Kristen
Find More: Cell Phone Accessories, Green Tech, MP3 and Audio, Travel essentials