Baby's first iPhone 5
We're often asked, how old should a child be to get her first cell phone? Well in this case, we'd say newborn.

What? It's not your iPhone 5.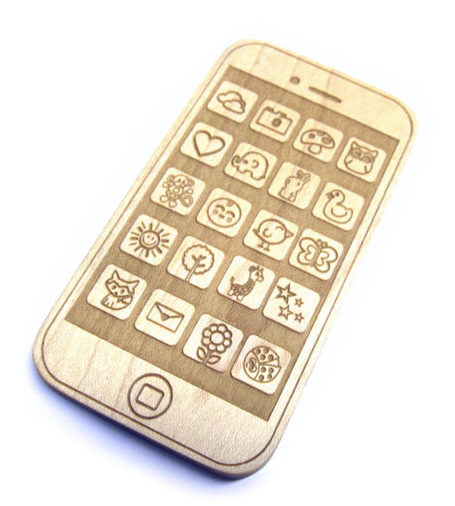 This wooden iPhone 5 baby toy from 3 Princesses Store on Etsy is the perfect holiday gift for the future tech maven in your life. Laser-engraved on Canadian Maple and finished with a natural, mouth-friendly blend of beeswax and olive oil, it's the safe way to let baby get her teeth into your favorite gadget.
As a bonus, the price includes personalization with a wide range of fonts to make up for the fact that it doesn't come with a trendy case or pretty screen savers. And check out all those apps! Mom gets iCloud and Email, but baby gets Ladybug and Mushroom.

I imagine that baby's first iPhone 5 will definitely have a lot of tiny techies drooling... and chewing, and playing, and hopefully leaving your real tech alone. -Delilah
Find More: Preschoolers and Little Kids, Toys and Other Playthings