Fun children's books and videos starring: your child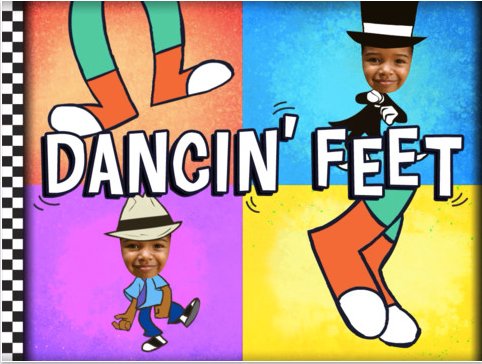 You haven't lived until you've seen a video of your head superimposed on the body of an elf, dancing in a winter wonderland. Such is the magic of Elf Yourself by the hilarious company
JibJab
, a.k.a. the Spiridelli brothers.
Now that the brothers are also dads, they have a whole new landscape for their craziness: children's entertainment. We already love their
Starring You StoryBooks
but now we've got their new multi-platform property to add to our list.
The
StoryBots
are little creatures that live in the world of technology, existing behind our screens, and popping out to teach kids various kid-friendly things like the alphabet, through music videos, activity sheets and eBooks, all made amazingly fun with their Starring You Technology which allows parents to
upload a photograph of their child
to the StoryBots website (or using the
free StoryBots app
) and insert him or her right into the action alongside the characters. Talk about entertaining.
I also really like their new
Beep and Boop
app that functions as a high-tech reward chart, allowing kids to choose goals to shoot for; then you dole out the Beeps (good behavior) and Boops (not-so-good behavior) at will. It's super easy to use and pretty darn funny to watch; the expression on my son's face at his first Boop was priceless. Who knows, Beep and Boop just might be the home report card of the future.--
Shari

Find More: Apps for iOS, Apps for kids, Educational!, Preschoolers and Little Kids