Teaching kids that no, vegetables don't come "from the supermarket."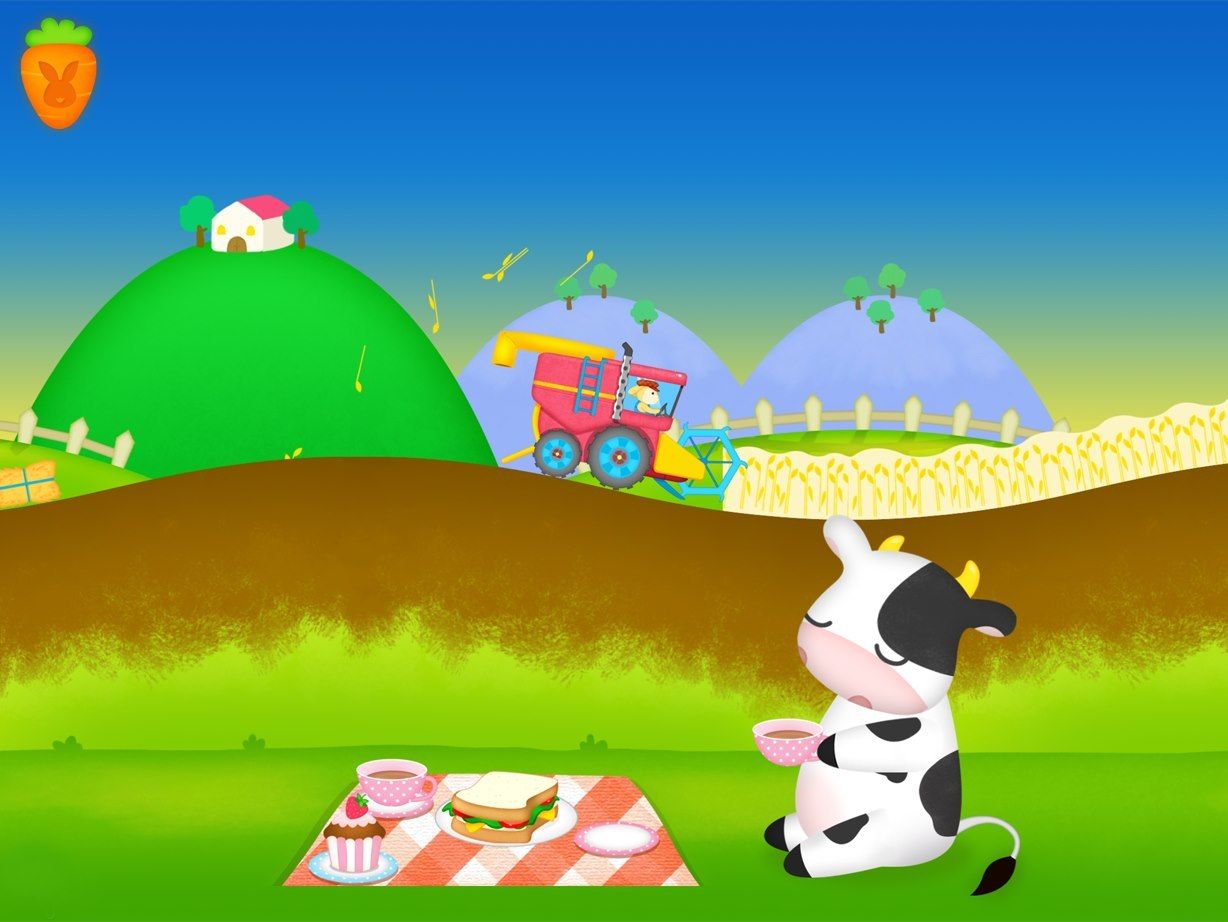 Let's face it, most of our children think carrots grow in a refrigerated display case in a grocery store, so any chance to teach them about seeds, soil, sun and watering is a plus.
My family and I are urban folk through and through, which means that my children's fascination with farms lasts only until they get an actual whiff of the stables or step in a cowpie. It also means that I have found the perfect app for them--an adorable romp through a cartoon farm with all of the cute animals and happy tractors and none of the smells or hard work of the true rural life.
Happy Little Farmer
by the digital learning company
GiggleUp
, is a fun and whimsical app-answer to the question "Where do fruits and veggies come from?" In a land where cows fish cartons of milk out of ponds and naughty bugs follow you from screen to screen trying to eat your crops, very young children can actually learn a thing or two about planting and harvesting.
The Happy Little Farmer app does a great job teaching lessons in a gentle, fun way with a bright, yet muted interface, a sweet soundtrack, and many opportunities to point, click, tap, pinch, tilt and drag in each of its fifteen separate activities. My personal favorite is the Fruit Pot, where kids can plant a seedling, water it, trim the bad leaves, and harvest the berries with a sunrise and sunset in between each step.
Bonus: no ads, no in-app purchases. A huge plus when we recommend an app for preschoolers.
Someday my children may be able to handle the real smell of a bovine animal, but until then I'm quite happy with a tea-drinking cow on a picnic blanket. -
ShariPurchase the Happy Little Farmer iPad app and other GiggleUp apps at iTunes.
Find More: Apps apps and more apps, Apps for iOS, Apps for kids, Educational!, Preschoolers and Little Kids