3 smart phone cases for foodies - delicious!
Generally speaking, food and tech do not mix in my house because all I'm usually left with is an iPad covered in sticky smudges. But that's not the case with these yummy smart phone cases I found. The only problem: They're making my mouth water.
Since my mid-section can't really take me eating macarons as often as I'd like, I figure the next best thing is a
macaron iPhone case
(above). The best part: no calories!
I just couldn't help myself with this
felt pop tart cell phone case
, which is the probably the closest I've gotten to an actual pop tart in a very long time. If you're more of a savory junk food fan, the
cheeseburger case
is pretty hilarious too.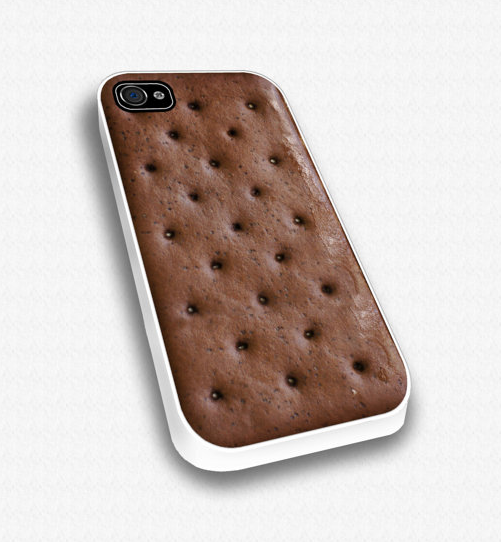 Why wouldn't you cover your iPhone in an
ice cream sandwich case
? Especially considering it's made using a high-resolution photo and not actual ice cream (in case you were wondering). Of course it looks so real I could see where it might get tempting. -
Kristen
Find More: Cell Phone Accessories