A camera case for your business cards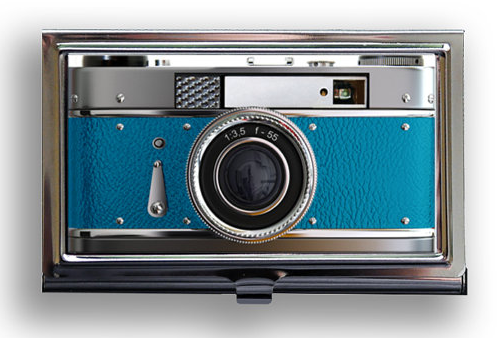 Even with all the handy pouches and pockets in the
Epiphanie camera bag
or the beautiful
new camera bag from Kelly Moore
, if you're like me, you've still got business cards floating around on the bottom of your bag.
That's why I think you photographers and shutterbugs will appreciate this amazing case I found, even those of you who just use an iPhone 4 to take pics.

The
vintage camera metal case
is the perfect accessory for any photog, whether you need a place to stash your business cards or you're a fan of the alterna-wallet. It's made from stainless steel, lined with velvet, and best of all, the image of the retro camera is heat sealed -- no glue or decoupage to contend with, making it safe and easy to clean too.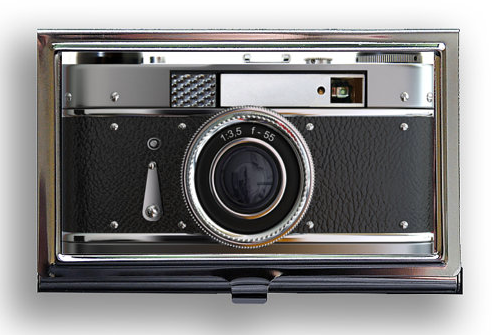 Pop up to 15 to 20 business cards, or even debit or credit cards, in it and slide the case into your pocket or purse. The only challenge: making sure that your business cards are as cool as the case itself. -Kristen
Find More: Photography 2.0, Techcessories