Get Pinterest on Android and iPad, finally!
If you're as addicted to Pinterest as we are, then you know that up until now, you've only been able to use it on the web or through their
Pinterest iPhone app
. But just yesterday, they added a couple of new apps that means more of us (and you) can access the site from our mobile gadgets.
Now you can peruse Pinterest pins anywhere thanks to the new
Pinterest Android app
and new
Pinterest iPad app
. Android users can grab the free app on Google Play for smart phone or tablet and then start browsing and pinning to their heart's content.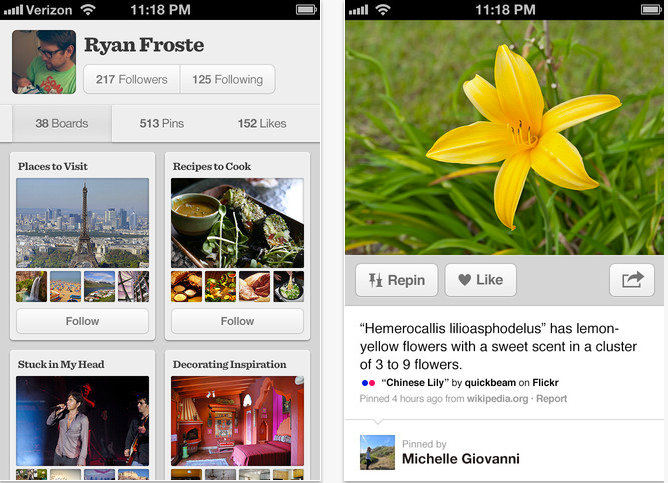 And if you're an iPad user, you'll be glad to know that the app is more than just an iPad version of the Pinterest iPhone app (and no more of that magnify 2x garbage). The free iPad Pinterest app is a user's dream and really make's great use out of the technology. It's super responsive and intuitive, with a simple swipe to bring up a list of categories, while going the other direction to show you what you've pinned. And even cooler, there's an embedded browser, so when you double click on a pin, it'll take you to that site to see what else users have pinned from that same brand.

For those of you just sticking with the iPhone app, don't feel left out - you'll find updates to that too!
The only problem: We may never be able to tear ourselves away from that site now. -Kristen
Find More: Apps apps and more apps, Apps for Android, Apps for iOS, Free or close to it