Hone in on finding those car keys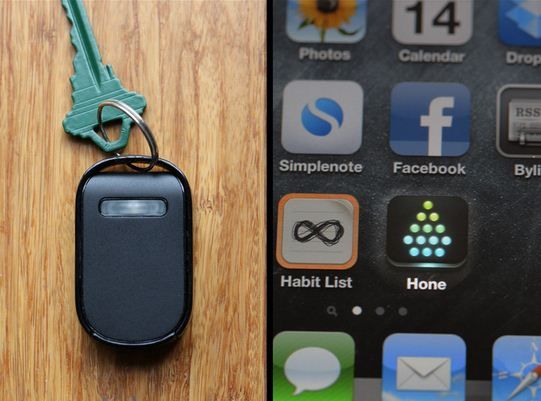 My daughter loves to play house and has lately taken to using my car keys - for carpooling, of course. While she is usually good about putting them back, there have been times when she has left them somewhere on her "route," resulting in a mad scramble to find them on those mornings I'm rushing out the door. That mad scramble wouldn't be an issue if I had
The Hone
.
The Hone
is a supercool Kickstarter project that uses a Bluetooth sensor and a mobile app to instantly locate your keys. You simply attach the Bluetooth keychain sensor to your keys and then when they're misplaced, you launch The Hone app and the proximity sensor will cause the keychain to light up and vibrate, assuming they're within 150 feet of you.
Come on, how many times have we wished for a clapper for our phones?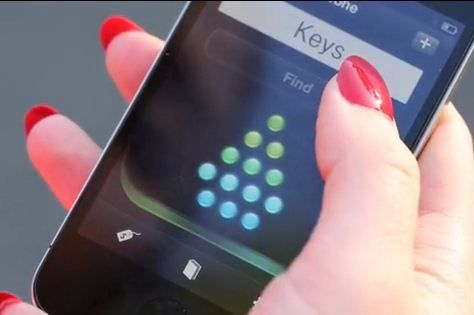 Judging from the demo video, it doesn't seem like the audible vibration is that loud, which may be an issue when your keys are embedded in between couch cushions or in my daughter's "purse" that gets stuffed in the closet. But if you're prone to leaving your keys in random places, The Hone could be better way to locate them than freaking out and putting the whole family to work as you're running out the door. -Jeana
The Hone has already far exceeded its pledge goal and will be manufacturing in the Fall. Right now, it looks like they'll sell for about $40 each and will be available for iPhone 4S and the new iPad. To stay on top of The Hone news, subscribe to its mailing list.
Find More: Apps apps and more apps, Around the House, Doodads and Random Bits of Coolness, Helpful Services, Organization, Parents' Lifesavers