Web Coolness - Geeky gifts for dads, funny social media crimes, and the positive side of video games
Here are some of our favorite links from around the web this week. We hope you like them too.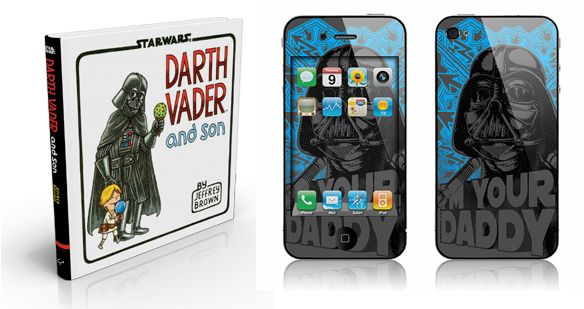 Still need some
Father's Day gifts for geeky dads
? We've got you covered!
What we already knew: stats on how
moms are top technology users
. Great infographic.
A little
comic sans humor
courtesy our friends at Geek Dad.
Deep fried gadgets
. For reals.
Apple clothing line
circa 1980.
The smart
Nosy Crow ebooks
just added a great feature this week-
word tracking technology
for kids learning to read.
If you haven't subscribed to the monthly
Out With the Kids Podcast for kids
, now is a great time to do it. Jeff's June playlist is awesome.
An
M.C. Escher print completely recreated out of LEGOs
(you'll recognize it from your college dorm).
Lovely post on Blogher about how
social media made becoming a grandmother more fun
.
Cracking up at the designer who created this
digital biological clock
for herself--and you can download your own as an app. Although promise us you single ladies won't show it to dudes on first dates.
The WSJ describe
the hidden cost of apps for kids
. (In-app purchases=boo!)
A designer visualizes
the evolution of mobile phones
as if they were nesting dolls. Cool! (h/t
NotCot
)
If you can handle a slideshow (sorry) funny piece on
social media etiquette crimes
.
7 reasons your kids should play video games
. That's not a typo.
Find More: Link Roundups