QR codes help lost and found go high tech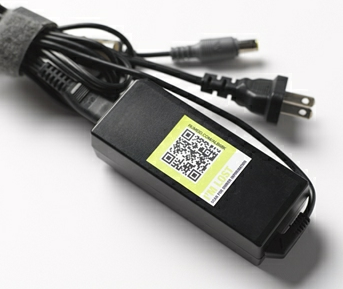 Because my absentminded husband has lost a Kindle and a set of Bose noise canceling headphones (ack!), he's taken to writing his contact information on all his gadgets. Well, now that I've found these smart labels, I'm not only blown away--I'm thinking he can put away the Sharpie.
The
RuMeID labels
use QR code technology to potentially help get your gadgets and goodies back to you if you lose or misplace them. Once you purchase the set of 3 labels, you sign up for a unique QR code and url and then provide whatever information you'd like -- name, phone number, dress size (ha). Then if you happen to lose something, with any luck, a good Samaritan can scan the QR code and track you down.
The labels are made from heavy duty polyvinyl, so they're not going anywhere, but keep that in mind when you stick it on your smart phone or tablet. While they will leave a mark, at least they're water, scratch, and weather proof, which sounds much more reliable than a scribbled phone number in permanent marker. -Kristen
Find More: Doodads and Random Bits of Coolness, Helpful Services