Get comfy with your Instagram photos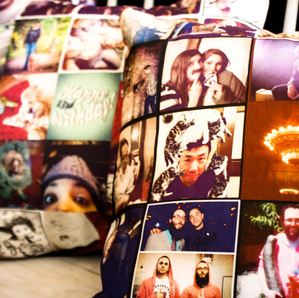 Now that you Android users can enjoy an
Instagram
obsession like me, the next thing you'll find yourself wanting to do is to display your photos on something other than your smart phone screen. So aside from all the cool ways you can
print Instagram photos
, now you can turn them into a pillow.
Started by a brother and sister team,
Stitchtagram
will take your favorite Instagram photos and turn them into a cool throw pillow. Choose 4 or 25 photos from your account or even your friends' (with their permission of course), and they'll whip them up by hand into an awesome pillow. It's way better than a photo album. And much more comfortable to sit on.
-Kristen
You can order discounted Stitchtagram pillow vouchers on Fab.com (use our invite!), but hurry before the sale ends on Sunday. And for more cool things to do with your Instagram photos, check out our Pinterest board!
Find More: Apps apps and more apps, Apps for Android, Apps for iOS, Around the House