What's up Dock?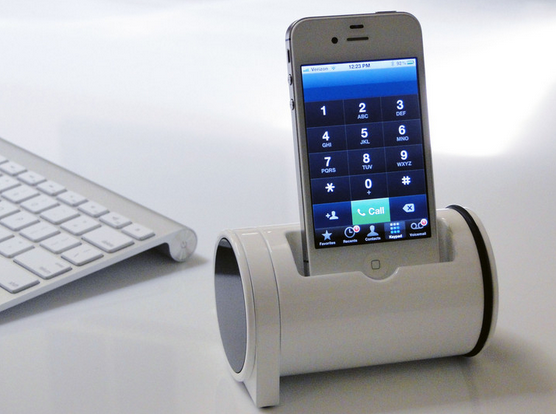 I've seen my fair share of iPhone docks, and most of them are a little too bulky for my taste and my limited desk space. So as I was doing my weekly scan of
Kickstarter
(love them), I was so excited to find this new gadget that is exactly what I need.
The
ODOC iPhone and iPod dock
is by far one of the coolest I've seen, allowing you to charge and play music without taking up a ton of desk space. With the USB ports in the back, you won't be dealing with cords all over your work area, and I love how you can adjust the angle of your iPhone, making it ideal for Facetime or Skype sessions. Plus the side speakers, which let you get maximum sound without interference from hands or other gadgets, are pretty brilliant.
And it's pretty. Really pretty. Which is important if you're staring at it all day long like me. -Kristen
Find More: Cell Phone Accessories, Doodads and Random Bits of Coolness, MP3 and Audio, Organization, Techcessories, iPads + Tablets