Hipstamatic + Instagram - Together at last!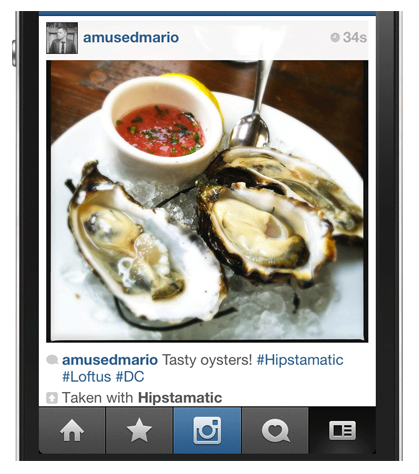 As a total
Instagram
and
Hipstamatic
addict, I've been hoping that at some point that they might actually be synched together for the ultimate iPhoneography match. Well, it seems my wish has been granted.
Yes, it's true! Hipstamatic app users will now see an Instagram option show up in your sharing window along with Twitter and Facebook. And all the settings you used to take and alter your photos in Hipstamatic will come across as well. On the publishing end, Instagram will be adding a
Taken with Hipstamatic
tag on all photos that are uploaded from the app.
Even though
Instagram is coming to Android
soon, Hipstamatic is only on iPhone right now. So here's hoping you won't have to wait too much longer, Droid mamas. I can only tell you the wait is worth it.
-Kristen
Look for the new Instagram sharing option on Hipstamatic as well as the Hipstamatic tags on Instagram soon!
{via blurb}
Find More: Apps apps and more apps, Apps for iOS, Photography 2.0