Purl Jam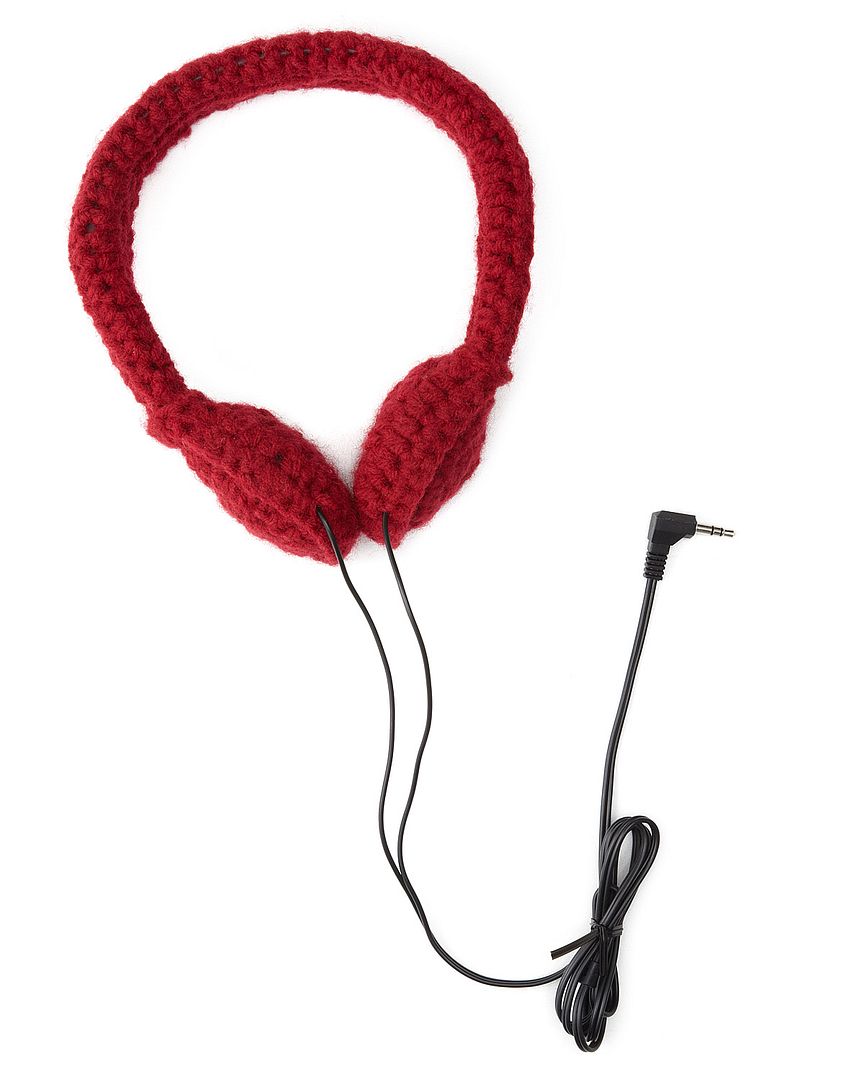 Want to look cool but keep warm while rocking out? Get hooked on these hand-crocheted headphones to turn the awesome up to 11.
These
hand-made crocheted earmuffs
by California artist Traci Medeiros-Bagan may look vintage, but they conceal perfectly functional headphones. The yarn is a luscious cotton/acrylic blend and would be perfect for listening to The Cranberries. Or possibly the Black Crow-chets? Heh.
They're adjustable, they have a 44 inch cord, and they're sure to be the coolest headphones in the coffee shop. .~
Delilah
Find More: Baubles + Bling, Doodads and Random Bits of Coolness, MP3 and Audio