Back to school tech - Smart Gadgets for Parents
Just because it's back to school time doesn't mean kids should get all the cool gadgets. We're the ones lugging them from soccer to ballet and back home again, so we can sure use all the extra hands we can get to make life a little easier.
Here are some awesome gadgets that will make your back to school way less stressful.
Sony Cybershot
Sometimes a smart phone camera just isn't enough. Especially when that first preschool sing or school play comes around.
($200 at
Sony
)
NeatReceipts Scanner
Scan and organize your kids' art online so you can actually see your fridge. Also great for receipts, bills and more. Lifesaver!
($200 new or $100 refurbished at
Neat
)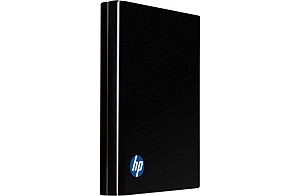 Portable Hard Drive
Prepare for more data, files and photos to come your way! This one auto backs-up all your important info so you don't have to.
($100 at
HP
)
Kindle
Make the carpool line worth the wait and catch up on your reading. If you don't want a dedicated ereader, make use of the
Kindle app on your iPhone or iPad
.
($114-379 at
Amazon
)
Energizer Car USB adaptor
If you're the taxi driver of the house, this can help keep all your gadgets charged on the road.
($12 at
Amazon
)
Motorola Roadster
If your back-to-school resolution is to make the leap to hands-free phone time, keep your hands on the wheel with this brilliant device that turns your car into a speakerphone.
($55 at
Amazon
.)
Cool Mom Tech is an amazon affiliate
Find More: Back to school tech, Organization, Parents' Lifesavers